BGM演奏では毎回2時間で50曲程度準備しています。ラウンジ演奏はその場その場で変わります。
BGM演奏については追加分の楽曲をここに列挙しています。
先週末よりレストランではクリスマスツリーと飾り付けでシーズン到来🎄ムード盛り上げにクリスマス曲の演奏も開始(^^♪
🚩Piano Performance at Piano Lounge and BGM Piano Performance at Restaurant, Week 2 Nov. 2021
I routinely have my stock of about 50 music scores for BGM per 2 hours. At the piano lounge, I perform the piano accordingly.
The additional pieces of music for BGM performance are listed as mentioned below.
Since last weekend, we piano players have begun playing Christmas songs at the restaurant, which has become a Christmas mood with Christmas trees and decorations.
– For BGM performance (The only additional pieces) –
Joyful Joyful
主よ、人の望みの喜びよ
All I Want For Christmas Is You
クリスマス・パーティ・メドレー(サンタが街にやってくる~赤鼻のトナカイ~諸人こぞりて~ひいらぎかざろう~もみの木~ジングルベル~ママがサンタにキッスした~We Wish You a Merry Christmas)
ホワイトクリスマス(ジャズバラード)
星の世界
Happy Xmas
Last Christmas
きよしこの夜
ニューシネマパラダイス 愛のテーマ
ホールニューワールド
だれも寝てはならぬ
アマポーラ
テネシーワルツ
黄色
ハート
Right Here Waiting
by YAMAHA GRAND Piano C3//
– For lounge performance –

My All

/ Wave

(wirh vocalist)

白鳥 / ゴッドファーザー / タイスの瞑想曲 (Solo)
by Atlas Piano//
🏅2021Global Unity Japan ファイナリスト🏅からのご案内とお願い
➽Youtube:https://youtu.be/iaTgei-kccI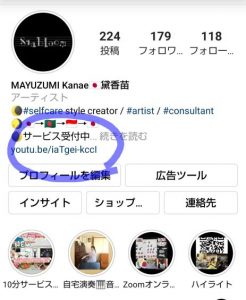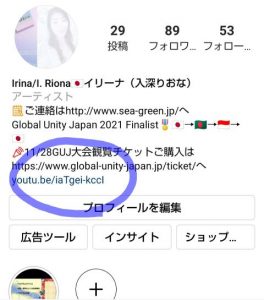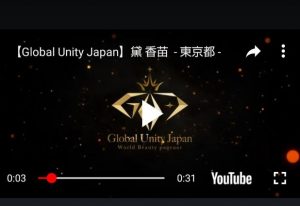 📣11/28世界大会出場選出日本大会(於:京都)に出場します💗
ステージ上でランウェイするファイナリストの私達を是非応援しにいらして下さい❣そして、11/13-27 17:00までのYoutube再生回数がコンテスト審査基準の一つとなります。再生回数アップへのご協力をお願いします‼
📣We are looking forward to the contest of Global Unity Japan so please come out & support the FINALISTS, US!
At the Global Unity Japan, I'm participating in, the self-branding ability is required as one of the screening criteria. Especially, the number of Youtube views on 13th Nov.- 5 pm JST 27th Nov. would be definitely estimated. I would like to ask all of you for your cooperation in increasing the number of views. Please support by accessing the above channel.
➽Youtube:https://youtu.be/iaTgei-kccI